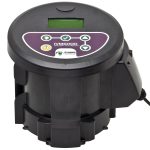 Unexpected, undetected distributing valve malfunctions can cause significant risk and costly problems for system designers, operators and owners. System overloading, environmental contamination, permit violation, and the associated costly repairs can all be caused by valve problems. Preventing such emergency situations has traditionally required frequent site visits and inspections, however this increases Operation & Maintenance costs.
Introducing the first electronic monitor and early-warning alert system for all major third party 6000 series mechanical distributing valves by K-Rain®, Orenco®, Zoeller® and others.
The IVM6000-LP Intelligent Valve Monitor ensures reliable designs and peace of mind, by confirming even distribution to all zones, as well as providing early detection and immediate alert of valve malfunctions.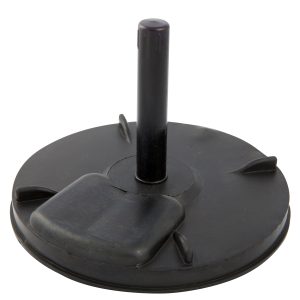 Simply replace the valve's original rubber disk and stem assembly with the sensor enabled one supplied with the IVM6000. Slide the monitor down over the valve and supply low voltage line power. Connect the dry contact alarm output to any standard third party pump control panel and the IVM6000-LP is ready to provide immediate notification of any valve malfunctions. Click here to see how quick it is to swap out the Rubber Disk and Stem.
The distributing valve + IVM6000-LP Intelligent Valve Monitor combination offers superior reliability and control system simplicity compared to using solenoid valves for zoning effluent distribution systems. It is also much less costly than using many additional pumps which increases control panel complexity.